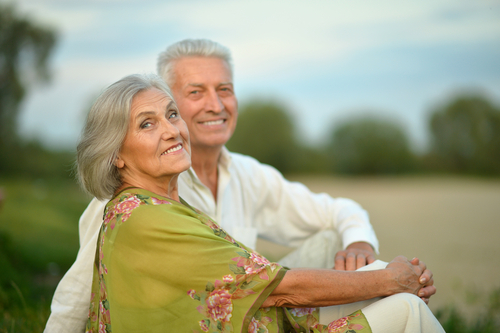 Glaucoma is one of the leading causes of irreversible blindness in the world. Here in the United States, there are over 3 million people diagnosed with the eye condition who are aged 40 and older.
The population most affected are African Americans who are 15-times more likely to suffer blindness from glaucoma than Caucasians. Hispanic prevalence is also on the rise especially for those over 65 years old.
Is There More Than One Kind Of Glaucoma?
There are two main forms of glaucoma—open angle and closed angle. Both forms cause optic nerve damage that leads to visual loss.
Often the pressure inside the eye (intraocular) is elevated but glaucoma can also be diagnosed with low to normal intraocular pressure measurements.
•

Open angle glaucoma is the most common type where the drainage canals are open but the aqueous fluid in the front part of the eye builds up and causes higher pressures inside the eye. Over time and often without symptoms, the higher pressure damages the optic nerve which is the "seeing" nerve of the eye that transmits information from the retina to the brain. The changes to your eyesight can be subtle with changes beginning with loss of side vision.
•

Closed angle glaucoma is where drainage canals are closed. When closed angle glaucoma occurs suddenly, acute angle closure symptoms include severe eye pain, nausea and vomiting, sudden onset of visual disturbance that occur often in low light settings. Other symptoms include blurred vision, haloes around lights and eye redness. Chronic angle closure can also occur over a longer period of time with less acute symptoms or pain.
Glaucoma Risk Factors
Risk factors for glaucoma include high intraocular pressure, a family history of glaucoma, over 40 years in age for African Americans and over 60 for Caucasians and Hispanics.
In addition, thin corneas and increased optic nerve cupping (increased size of the optic disc) are physical signs associated with glaucoma that your doctor sees.
Other risk factors are high near sightedness, diabetes, having had an eye injury or surgery, high blood pressure or use of corticosteroids.
Can My Glaucoma Be Cured?
There is no cure for glaucoma. Early diagnosis and treatment can prevent visual loss and blindness.
Treatments for open angle glaucoma include medications in the form of eye drops, which help to lower the intraocular pressure, laser treatment or conventional surgery. In recent years, minimally-invasive operations have become available to lower intraocular pressure when performed along with cataract surgery.
Long-term management of glaucoma includes a relationship with your ophthalmologist. Once a diagnosis is made, a lifelong commitment is also made for regular checkups.
Glaucoma monitoring includes measuring intraocular pressure, visual field testing that assess peripheral vision, fundus photography to view the back of the eye and optical coherence tomography (OCT) to visualize the layers of the retina and optic nerve fibers.
Glaucoma has been called a "silent thief of vision." It is common and it runs in families. If you have not had a recent eye exam or screening for glaucoma, you should make an appointment with your ophthalmologist.
If you do not have an ophthalmologist or need a consult, please
make an appointment
with us at Georgia Ophthalmology Associates.