WHAT IS PARKINSON'S DISEASE?
Parkinson's disease is a progressive nervous system disorder where nerve cells in the brain break down and eventually die. The abnormal brain activity from a decreased production of dopamine (a chemical messenger) produces the symptoms seen in Parkinson's. Although there is no known cause of this disease, research has shown that the likelihood of someone developing Parkinson's increases due to rare gene mutations, being elderly, male, with a hereditary predisposition or having had exposure to certain toxins. Patients with Parkinson's do not have an earlier life expectancy but could die earlier due to physical complications caused by the disease.
WHAT ARE THE SYMPTOMS OF PARKINSON'S?
Early symptoms of Parkinson's can be seen with handwriting changes, a resting hand tremor, or a pill rolling motion of the fingers. As the disease advances, other symptoms include muscle stiffness, difficulty walking, voice changes, and restless sleep patterns. Please see the drawing below that highlights typical problems that develop with the disease. With regard to the eye, Parkinson's disease may cause double vision, difficulty with eye movement, dry eyes, excessive tearing, and loss of depth perception. Blurry vision and hallucinations may also occur as a side effect of Parkinson's medications used to treat the disease.
ARE THERE ANY TREATMENTS OR CURES TO PARKINSON'S DISEASE?
Unfortunately, there is no cure for Parkinson's disease. Patients may take medications that mimic dopamine or increase its production to help minimize symptoms. Physical therapy, speech therapy, and aerobic exercise may increase muscle strength and postural stability. Doctors may even recommend electrode generated deep brain stimulation to patients with advanced Parkinson's. However, none of these treatments will actually stop the progression of the disease.
IF YOU HAVE ANY CONCERNS, THE PHYSICIANS AT GEORGIA OPTHALMOLOGY ARE HERE YOU ANSWER YOUR QUESTIONS.
If you are experiencing any eye pain, double vision, or dry eye due to Parkinson's disease or any other medical conditions, please contact the physicians at Georgia Ophthalmology Associates using the Decatur or Snellville telephone numbers based on the location that is most convenient to you. We will perform a comprehensive eye exam and spend time to answer all of your questions.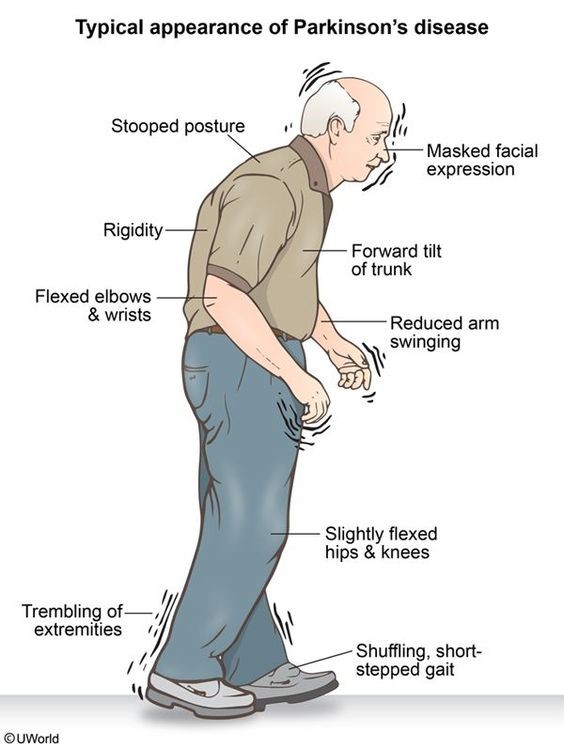 Author
Stephanie Sailor, OD